with us Northerners boxed up for the winter I thought it might be interesting to see what 1 song you would want to play while driving down the road in a 1967 SS Camaro convertible with the top down on the first beautiful day in spring.
Just found this list:
Survey: Journey's 'Don't Stop Believin' ' is best song for driving
By
Bankrate.com
By
Matt Schmitz
, Cars.com
Photo from Cars.com
"There's no accounting for taste," as the aphorism condescendingly reminds us. And so it goes with one's favorite music while behind the wheel. Bear in mind, "best car music" is by its nature a category separate and distinct from garden-variety "best music." In the motorized cocoon of one's ride, one can bump whichever tunes one is so inclined, free of the influence of outside opinion, the indignity of snobbery and the ridicule of one's sing-along stylings. As a result, according to a survey by Insurance.com, the official Best Song for Driving is "Don't Stop Believin' " by Journey.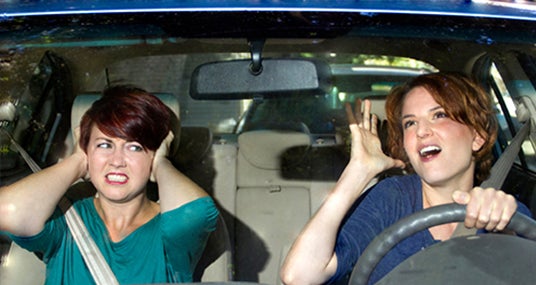 More Pop Culture News on Cars.com
The '80s blue-collar-bar anthem topped the list with 30 percent of the vote by 2,000 licensed drivers age 18 or older, split evenly between male and female, according to the insurance-consumer information website. Percentages total more than 100 because respondents were allowed to choose up to five songs. "Don't Stop Believin' " was followed closely by Queen's "Bohemian Rhapsody" at No. 2 with 27 percent of the vote, AC/DC's "You Shook Me All Night Long" at No. 3 (22 percent), Journey again at No. 4 with "Any Way You Want It" (22 percent) and Tom Cochrane's "Life Is a Highway" in fifth place (21 percent).
Rounding out the top 10, followed by their vote percentage, were:
6. "Dancing Queen" by ABBA (19 percent)
7. "American Girl" by Tom Petty and the Heartbreakers (16 percent)
8. "Don't Stop Till You Get Enough" by Michael Jackson (15 percent)
9. "Born to Run" by Bruce Springsteen (14 percent)
10. "Fortunate Son" by Creedance Clearwater Revival (14 percent)
"Some people mock the Bay Area balladeers, but there's no denying Journey has a fan base, given they took two of the top five spots for songs that people enjoy when driving," Insurance.com Managing Editor Michelle Megna said in a statement.
On the flip side of the coin, participants also were polled on which songs made them want to crash their car … well, or maybe just change the radio station. Of those, the top five worst songs for driving were:
1. "Who Let the Dogs Out?" by the Baha Men (29 pecent)
2. "We Are Never, Ever Getting Back Together" by Taylor Swift (25 percent)
3. "Believe" by Cher (22 percent)
4. "Feelings" by Morris Albert (20 percent)
5. "Papa Don't Preach" by Madonna (18 percent)
[Editor's note: Further down the worst-songs list are "Caribbean Queen" by Billy Ocean and "Total Eclipse of the Heart" by Bonnie Tyler, and we just have to ask: What is wrong with these people?]
An informal poll of the Cars.com Editorial Department yielded the following unranked, unofficial additions to the Best Songs for Driving list:
"Cars" by Gary Numan, selected by Chad Rubel, production editor
"Windfall" by Son Volt, Bill Jackson, assistant managing editor/research & production
"Freak on a Leash" by Korn, Lindsay Bjerregaard, multimedia editor
"Out in the Street" by Bruce Springsteen, Jennifer Burklow, copy editor
"Drive Somewhere" by The Vulgar Boatmen, Mike Hanley, research editor
"Tight Pants" by Eagles of Death Metal, Evan Sears, photo editor
"Thunderstruck" by AC/DC, Kelsey Mays, consumer affairs editor
"E-Pro (Edit)" by Beck, Aaron D. Bragman, Detroit bureau chief
"There Is a Light That Never Goes Out" by The Smiths, Paul Dolan, visual designer
"The Veil of Isis" by The Sword, David Thomas, managing editor
"One Piece at a Time" by Johnny Cash, Matt Schmitz, news editor
"California Dreamin' " by the Mamas and the Papas, Jennifer Geiger, news editor
Here's one of my favorites, complete with a bunch of hot mopars